Post by lilith on Jul 25, 2018 8:45:26 GMT -8
Hyouta Motoki

The Smartest Idiot
23
Male
Heterosexual
city
Professor
Professor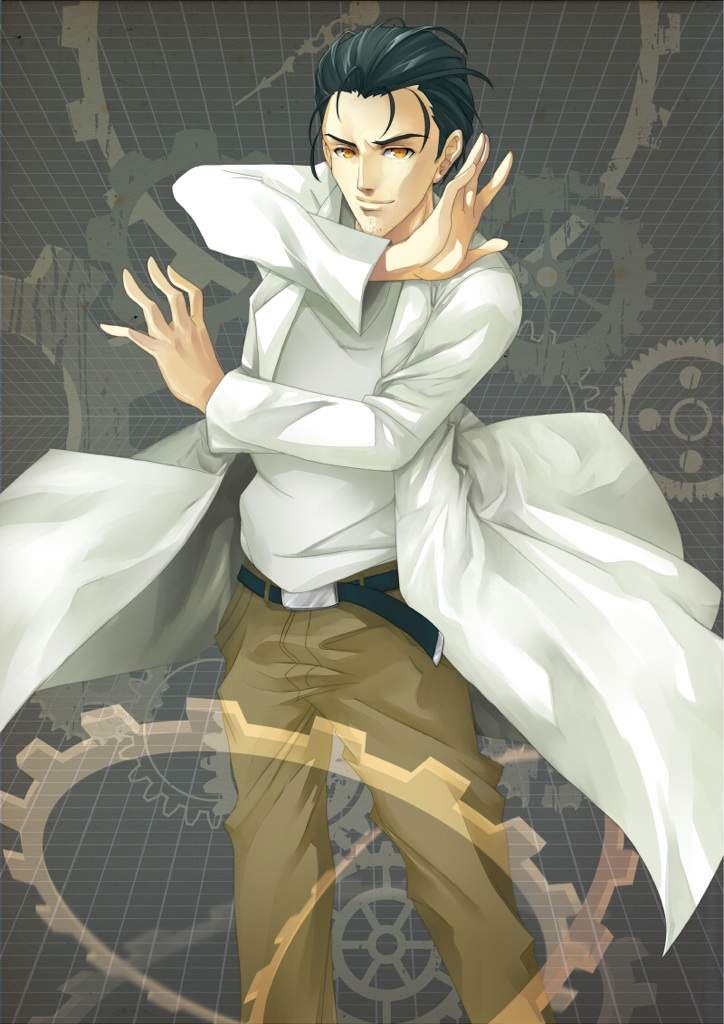 Hyouta is a tall man, with a lean build that can occasionally make him look weaker than he really is. He has black hair which is usually swept back away from his face, although it is always messy in some kind of way from not being looked after well. His eyes are a warm brown and can never seem to settle on anything for more than a few moments. While his clothing changes like most normal people, he never leaves the house without a white lab coat, and is usually seen wearing it inside as well.

This may be listed in either paragraph or bullet format. If going for the bullet format, try to list a fairly equal balance of positives and negatives; make sure your character is fleshed out!

In pure bullet format, a minimum of 10 traits is required. While 5 positive and 5 negative is "most balanced", a split of 4 and 6 in either direction is also fine, as is listing traits that are more neutral or mixed. When adding longer explanations and using bullets more as headers-- a mixture of paragraph and bullet formats-- less traits are required as each point is more likely to say more about the character than just the one word would have, but still try to make sure you tell us plenty about who they are.


How did they spend their early years? Were they rich, middle-class, or scraping through life? Be as concise and as specific as possible! If imports: how did they get to the region? Aim for at least three paragraphs, if you want to go for more, by all means!


Pokedex Name: Froakie
Nickname: N/A
Gender: Male
Ability: Torrent
Moveset: Quick Attack, Water Pulse, Smokescreen, Double Team

Pokedex Name: Noibat
Nickname: N/A
Gender: Male
Ability: Frisk
Moveset: Bite, Air Cutter, Razor Wind, Tailwind

Pokedex Name: Ralts
Nickname: N/A
Gender: Female
Ability: Trace
Moveset: Magical Leaf, Draining Kiss, Calm Mind, Psychic

Pokedex Name: Honedge
Nickname: N/A
Gender: Male
Ability: No Guard
Moveset: Aerial Ace, Slash, Night Slash, Sacred Sword

Pokedex Name: Growlithe
Nickname: N/A
Gender: Male
Ability: Justified
Moveset: Fire Fang, Take Down, Agility, Crunch

Pokedex Name: Type: Null
Nickname: N/A
Gender: Genderless
Ability: Battle Armour
Moveset: Iron Head, Air Slash, Punishment, Tri Attack

Any Major or Minor skills you start with go here. You have up to 3 points to spend to start, but don't have to take them if you don't want to.

Please be sure to describe each skill! This skill description can be copy-pasted from the standard parameters in the Guidebook, or more personalized to describe how the character developed it, how they use it, and/or any deviation from the standard. (Ex: You might talk about how your character has developed their Agility as a dancer, or note that their Aura Sight can extend farther than normal at the cost of reduced clarity, etc.) You will need at least a few lines for each skill you choose whatever you decide, though.


A gifted scientist and researcher, Hyouta has a natural affinity for learning and applying knowledge


Feel free to use a post from another site or write from scratch. This field is only required for your first character. A minimum of 100 words is required, in line with the normal requirement for RP posts.


OOC Name: Lilith
Player Pronouns: He/Him
Face Claim: [b]Series[/b], FC's Full Name as [i]OC's Lastname, Firstname[/i]
Continuity: Original
Starter Items: Professors
4 PokeBalls, 2 Great Balls, 1 Ultra Ball, 4 Move Techs, 2 bonus Starter Pokémon