Post by Super Gmagical on May 1, 2017 6:43:14 GMT -8
Welcome One and All!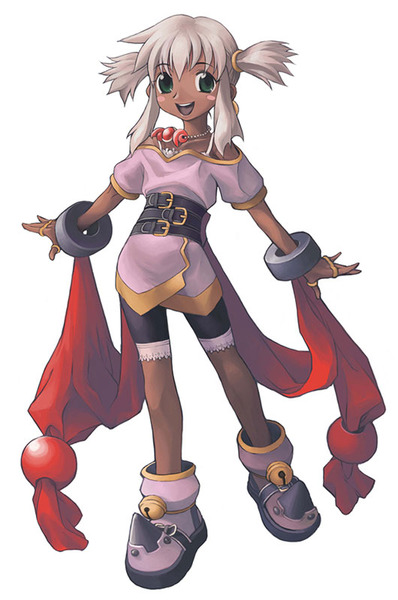 When it comes to matters of the heart, science rarely has answers. However, when it comes to producing eggs, science might have a little better idea what it's doing. Somewhere wandering the landscape of Veria is a child called Widget with an unusual propensity for seeing the connections between science and nature. Apparently, using a ball of special red string and a unique device of their own creation, Widget can produce a strange effect in Pokémon that alters the way they breed, limiting their viability in exchange for higher egg output!
Widget is happy to help anyone with this process free of charge in exchange for getting to see their hard work put to use, but they
do
require you to provide your own Destiny Knot to make it work. (Fortunately, it seems Veria's PokéMarts have begun carrying the item; what luck!) Should you be interested, Widget will provide you with several forms explaining the pros and cons of Bonding Pokémon in this way. They don't talk out loud, so be sure to read over it carefully!
---

WHAT IT IS:

Bonded Pokémon receive +1 egg to every successful roll, not exceeding 3. This does not eliminate or alter the fail chance. It means that instead of receiving 0-3 eggs on a normal roll, the pair has a 25% chance of failure, 25% chance of 2 eggs, or 50% chance of 3 eggs.


Bonded Pokémon are not compatible with other items that affect egg yield (Big Romantic Mush or Fancy Romantic Mush).


A single Destiny Knot can Bond any two egg group compatible Pokémon. Genderless or same-gender Pokémon still require appropriate items to be able to breed, but will receive the benefits of being Bonded when bred.


Pokémon who already have a Bonded partner can still be Bonded to another without affecting the previous Bond(s). That said, every Bond is still between two Pokémon. If, for instance, you Bond your Skitty and Pikachu, and then you use another Destiny Knot to Bond your Purrloin to the same Pikachu, Skitty and Purrloin are still not Bonded to each other unless you use a third Destiny Knot for them. Every Bond is considered individually.


Bonded Pokémon can only breed with their Bonded partner(s). They cannot be bred outside their Bonds, either normally or by use of Floral Honey.


This is, notably, not synonymous with being IC mates unless you want to treat it that way. Pokémon you breed often can be OOC Bonded without being IC mated, and Pokémon can be mates ICly without being Bonded.






HOW IT'S DONE:



In order to Bond two Pokémon, simply post below with which two Pokémon are being Bonded and post a Mod Summons. (At least one must belong to the person submitting for the Bond, but the partner can belong to any character as long as you have their player's permission.) A mod will remove the Destiny Knot from your account and confirm the bonding.


In order to breed two Bonded Pokémon, please link to the post showing where they were bonded when you submit your egg roll as proof for the mods. Bonded Pokémon belonging to separate players can be bred even if one player is inactive, since both players had to agree to the Bond when it was formed.


If you wish to break a Bond, you can do so free of charge by posting the request to do so in this thread with a link to the original bonding and posting a Mod Summons. However, Bonds must wait at least 3 months to be broken, so consider carefully before submitting one. (The exception to this rule is if the Pokemon are owned by separate players, and one player has been inactive for over a month, in which case they can be broken sooner.)




OTHER NOTES:



If you happen to sell a Pokémon that has been Bonded, you must inform the buyer of its Bonded status. A player is entitled to request a refund if not properly informed of the limits on a Pokémon.